Hello, Hola, Bonjour, Ciao and Hej!  
We're Les and Nancy aka the kitty whisperer (Les) and the chicken wrangler (Nancy).  We're the Global House Sit Pros and we're so glad you stopped by.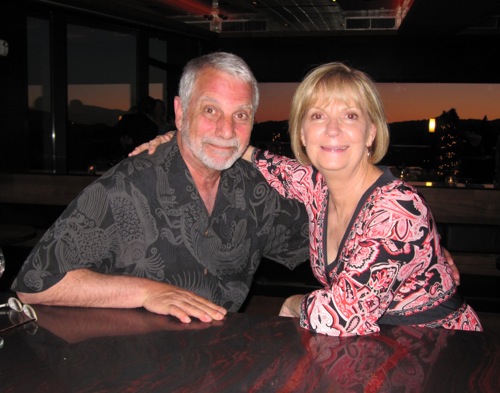 We love traveling to new places, animals of all kinds, meeting people and making new friends. We thrive on exploring different cultures and sharing ours.  We've owned homes, built homes, held successful corporate jobs, raised pretty cool kids.  We've also shared our home with a variety of beloved pets (everything from flame-bellied toads to white mice to a rescue greyhound named Matt Spratt (never won a race but he did win our hearts!) and we have a very special place in our heart for kitties.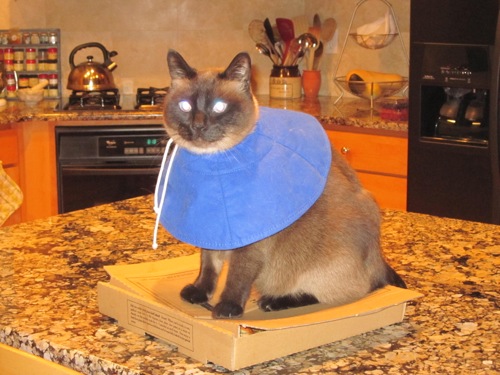 Why We Became House Sitters ~

When hubs and I started planning our dream retirement, seeing the world ranked right at the top.  A few years ago we hatched a plan to become citizens of the world and that is how Global House Sit Pros was born.   By bringing together all of our real-life experience, the valuable skills we honed in the corporate world, our love of and know-how with animals, and our  can-do, roll up your sleeves and get it done attitude, we started house sitting early in 2014 as a way to explore the world and live more like locals – or as we like to call it slow travel.  We became full time global house sitters in October 2015. We started with sits across the United States and Mexico and haven't looked back. We currrently have a home in Nashville, TN where we "land" from time to time to unpack and recharge for our next travel/house sitting adventure.
And as the Global House Sit Pros we believe that taking good care of your beloved pets and home is our most important responsibility.
The Benefits of Using House Sitters ~

As long time homeowners with beloved pets of our own, we know how important it is to find the right person or couple to come into your home and care for your furry family members, your house and your plants with such enthusiasm, respect and considerate care that you (finally!) feel free to go off on a vacation or business trip without worrying if a pipe might break or the plants turn brown.   And, your pets get to stay in the safety and comfort of their own home .
Win. Win. Win.
It's not always easy allowing strangers into your home, we know that. But, we also know from experience that once you make that right connection, communicate expectations clearly and develop a level of trust – house sitting will change your life. Whether you are the home owner or the house sitter.
We know first hand the benefits of having a great house sitter and we decided to pay it forward by becoming trusted house sitters ourselves.  
Why Choose Us?
~ We are committed to being the absolute best house and pet sitters you will ever have.
~ We have an abundance of life, professional and travel experience and we're very comfortable and adaptable in new surroundings and cultures.
~ We will confidently handle most emergencies with calm, quick-thinking action. If we can't handle it ourselves, we'll know who to call. That's where our management and leadership experiences come in handy!
~ We will be respectful of your home, your possessions and your privacy. We're homeowners ourselves and will treat yours as if it were our own.
~ We are excellent communicators. We will keep you updated as often as you like so you know everything is in good hands. We love to send photo updates!
~ We love animals of all kinds (sorry not snakes) and have shared our home with dogs, cats, hamsters, white mice, tropical fish. We've also learned the fine (and very fun!) art of chicken keeping through several house sits and home exchanges.
~ We're fun, friendly, detail-oriented retirees with a zest for life, curious minds and and energetic healthy bodies. We welcome the opportunity to get our hands dirty in your garden, take long walks with your pups and keep your house in tip-top condition.
House sitting takes teamwork ~



We have enjoyed the benefits of both home exchange and house sitting and we discovered early on that we each brought a unique set of skills  that made it easy for us to settle in quickly and easily manage any new situations as they arose.
Dividing up the "chores" usually goes something like this ~
Les ~ aka the kitty whisperer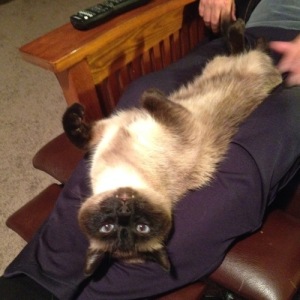 • handy/Mr. Fix-it
•enjoys puttering in the garden
•chief trash carrier and mail retriever
•good with a vacuum and a mop
•manager of home security
•family chef
•pooper scooper
•kitty cuddler
•extremely organized
Nancy ~ aka the chicken wrangler

•communication chief – email and photo updates
•loves to garden and has a green thumb
•lead dog walker (Les always seems to tag along) and ball tosser
•keeper of schedules, lists and all other very important details
•chief bottle washer and laundry detail
•chicken wrangler, egg gatherer and poop & coop scooper
•experienced with giving pet meds and care of aging pets
The Global House Sit Team believes that taking excellent care of your beloved pets and home is our most important responsibility.
If you are looking for a fantastic house sitting duo to care for your home and furry family members so you can relax and focus on your time away, please contact us.  
We're listed with Trusted House Sitters and we're graduates of the House Sitting Academy.  We have excellent references and a full FBI background and security verification.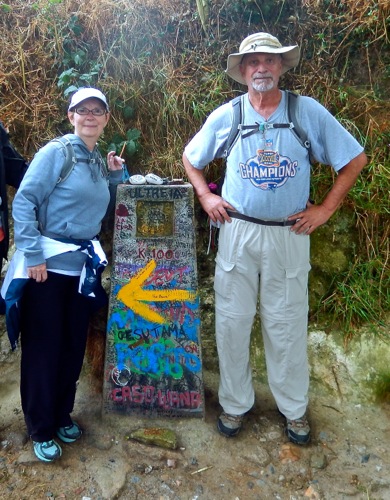 Here's a little more about our life in the corporate world because sometimes inquiring minds just want to know ~
*Les was Director of New Business Development for a large exposition and trade show company for many years. He worked with clients from around the world to understand their specific needs and deliver their expectations on time, on budget and make it look easy. This required outstanding listening skills, the ability to communicate ideas and manage large, complicated projects. He was the president of our 97 unit home owners association leading our town home community through a major construction project. His vision and ability to lead both the board and the multiple contractors was key to the success of this project.
*Nancy was Manager of Corporate Travel for a multi-national corporation where she led a team that supported over 1500 corporate travelers  ensuring the security and safety of every employee while on the road. Prior to becoming travel manager, Nancy managed corporate meetings and events. Her creative vision, team building and leadership skills combined with a focused attention to detail were crucial to her award-winning success in this arena. Nancy is also a published author with essays in two books on retirement. She blogged for many years about retirement, travel and living the good life at www.justabackpackandarollie.com.